Společnost Body Plaza Europe je oficiálním dodavatelem výrobků Nano Healthcare. Tato značka zahrnuje různé možnosti. Momentálně nabízíme unikátní zařízení Nano CellCare pro fyzikální terapeutická ošetření od hlavy až k patě. V budoucnu nabídku rozšíříme o další koncepty.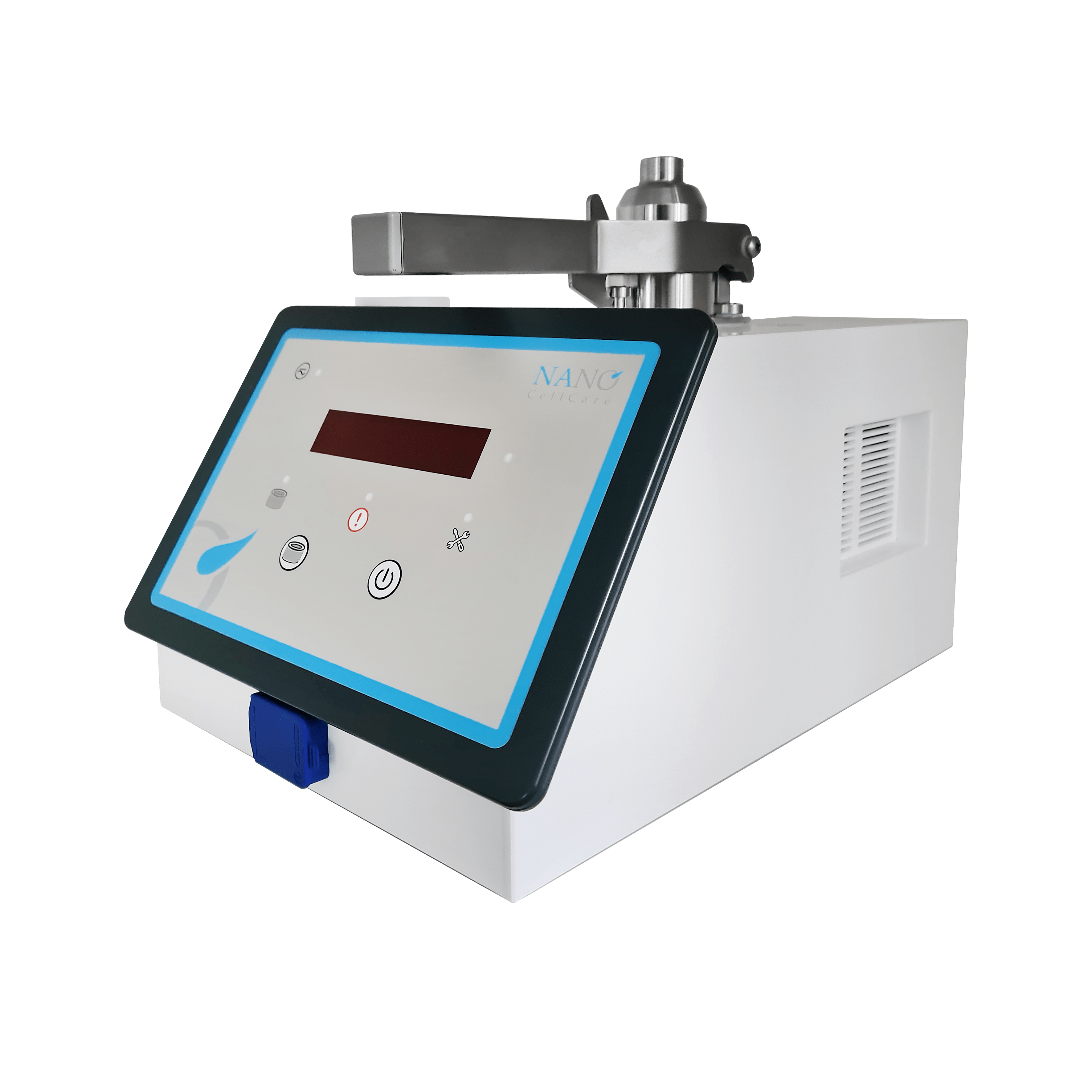 Nano CellCare
Nano CellCare je zařízení, které esenciální přírodní ingredience mění na nanočástice a umožňuje tak obnovu a výživu těla až na buněčné úrovni.
Jak funguje Nano CellCare?
Tato inovativní a patentovaná technologie nebulizuje kapalné nanočástice. Nano CellCare transformuje tělu vlastní esenciální látky, tj. kyselinu hyaluronovou, esenciální minerály z Mrtvého moře a vitamín C na nanočástice o velikosti 20 – 600 Nm. Jeden nanometr odpovídá jedné miliardtině metru (0,000 000 001 metru), vyjádřeno vědeckým zápisem 1 x 10-9 m. To znamená, že tyto částice pokožkou snadno prostoupí až do volné pojivové tkáně.
Tělo dokáže pokožkou lokálně absorbovat částice menší než 600 Nm a transportovat je do prioritních oblastí. Ošetření se pomocí jemné silikové hlavice aplikuje lokálně přímo tam, kde má klient obtíže. V závislosti na problémech klienta je navržen také počet ošetření.

Objevte řešení
Terapie Nano CellCare může doplnit nedostatek přírodních esenciálních látek, které aktivují a dlouhodobě podporují samoléčebnou schopnost těla. To může přinést velmi pozitivní výsledky při následujících potížích:
Bolesti svalů a kloubů
Migréna
Plicní onemocnění
Kožní problémy
Rány
Únava

Po absolvování série ošetření se pozitivní výsledky dostaví u 85% klientů. Může se jednat o zmenšení či vymizení bolestí až po skutečný příliv nové energie.
Nano CellCare ve vaší praxi
S konceptem Nano Healthcare nabídnete svým klientům nové a přírodní ošetření s úžasnými výsledky. Naši patentovanou technologii nabízí již více než 55 mezinárodních partnerů. Všem partnerům poskytujeme detailní školení a podporu zaměřenou na fungování zařízení Nano Healthcare, stejně jako příslušné procedury a protokoly.
Chcete ve své praxi rovněž nabízet terapii Nano CellCare? Rádi se s vámi seznámíme!